As a leading forestry and land management company in the Southeast, Southern Forestry Consultants is uniquely qualified to assist clients in implementing sustainable forestry and land management strategies across an array of landscapes.
Since the 1980s, our forest management services have been centered around improving our clients' land and timber value and functionality. We offer an integrated suite of services including forest management planning and appraisal, timber sale administration, reforestation, and prescribed burning, in addition to other services.
How We Help
At SFC, we strive to meet each individual client's goals for his or her property. With a foundation in "boots on the ground forestry," and a commitment to the most current science and technology, our diverse team of professionals is equipped to assist in all your forestry and land management needs. Our clients' satisfaction with the performance of an investment, is the ultimate fulfillment of our passion for land management.
Our Approach
Southern Forestry Consultants, Inc., and our affiliates, is a natural resource management and consulting firm dedicated to meeting the goals of its diverse customers and clients. Across an array of land bases including industrial, non-industrial, NGO, and public ownerships, our staff of experienced professionals is committed to upholding the Company's reputation for quality and expertise in the planning, development, and implementation of programs to improve the land, timber, water, and wildlife resources entrusted to our care.
What is a Forestry Consultant?
A forestry consultant is an independent, natural resource advisor engaged by landowners to give advice and counsel on natural resource matters. We are not employed by mills, loggers, or other associations. The fiduciary relationship and duties of good faith and trust are only to the landowner.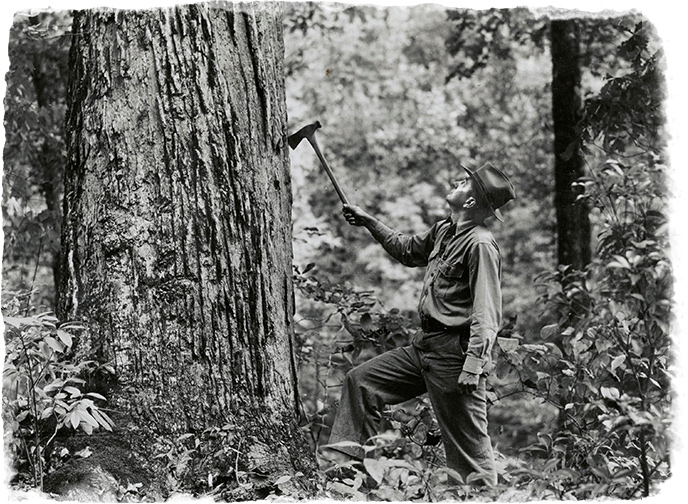 Dibby, Inc, our family owned tree farm, has enjoyed a mutually beneficial relationship with Southern Forestry Consultants, Inc. over many years. In addition to the bidding process, marking, and cut / harvest operations, they have helped develop a comprehensive Stewardship Forest plan and realistic 5-10 year forecasts; provided professional insight on site preparation, species selection based on soil tests and historical results, as well as the benefits and timing of stand fertilization. SFC has seamlessly tailored our forestry goals to compliment and assist the overall property objectives related to recreation, environmental concerns, and merchantable timber. 

Our family has enjoyed and profited from our tree farm for several generations; SFC has been a critical part of the successful management of that asset and we look forward to a continued long-term relationship.

As an avid hunter and fisherman, and proud landowner, my property provides the opportunities to pursue my passions. Moreover, I want my investment to continually accrue value. SFC understands these multiple objectives, and implements management strategies that ensure the habitat is suitable for wildlife and the timber asset is healthy and gaining value. Through my relationship with SFC, my property has been molded into a profitable investment that can be fully utilized for recreation both now and for generations to come.