Michael Dooner Receives 2020 SAF Presidential Field Forester Award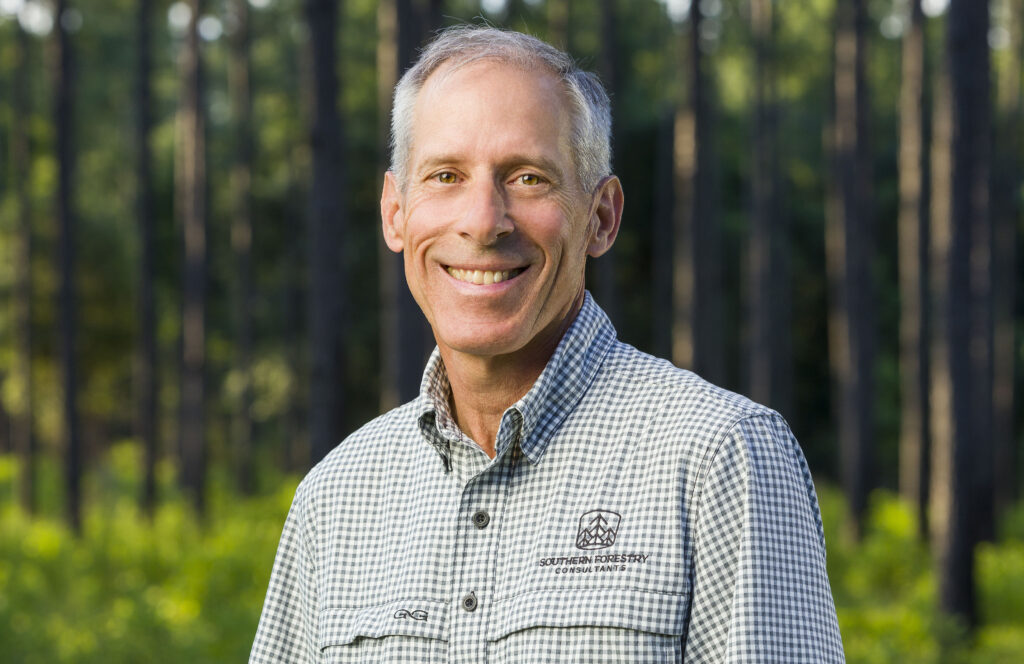 The Society of American Foresters (SAF) recently named Michael Dooner as a 2020 Presidential Field Forester Award winner. SAF's Board of Directors annually recognizes one member from each of the 11 SAF voting districts who have dedicated their professional careers to the application of forestry on the ground using sound, scientific methods, and adaptive management strategies.  Michael Dooner is President and Founder of Southern Forestry Consultants Inc. (SFC), with more than 40 years of experience in forest and integrated natural resource management and planning. He is a Registered Forester (RF) in Alabama whose major areas of technical expertise are forest management, timber sales, forest economic analysis, prescribed burning, integrated natural resource management, forest inventory, and auditing. Mr. Dooner is also a Certified Prescribed Burn Manager and Licensed Real Estate Associate in Florida.
In his nomination letter for this award, Russell D. Weber, CF, SAF Florida Division chair, wrote that "I have followed Michael's career through the years and early on it was apparent its trajectory was always professional, on the ground practical, and committed to doing the very best for private landowner's and their forest lands."
Under Mr. Dooner's leadership, SFC provides forest management for hundreds of private and public clients on over one million acres in the Southeast. SFC has expanded its natural resource offerings over the years to include Southern Forestry Realty and Wiregrass Ecological Associates. Recently, SFC has entered into strategic partnerships with Lim Geomatics and Planet Imagery to provide its clients with redefining forest technology solutions.
Dooner's commitment and passion to the forestry profession and the forest industry is exemplified through his numerous continued forms of service. He is the immediate Past-President and current member of Executive Committee for the Florida Forestry Association (FFA) and has served as the Florida Farm Bureau Federation District 4 State Director since 2000.  He chaired the FFA's Forestry Roundtable 2009 and received its Above and Beyond Award in 2010.  Most recently he has tirelessly led efforts to secure funding for landowners and restore forested habitats in the wake of Hurricane Michael.  These stewardship efforts were recognized by the Florida Audubon through the 2019 Sustainable Forestry Award.
Additional information on this award can be found in the SAF Forestry Source, July 2020 edition.