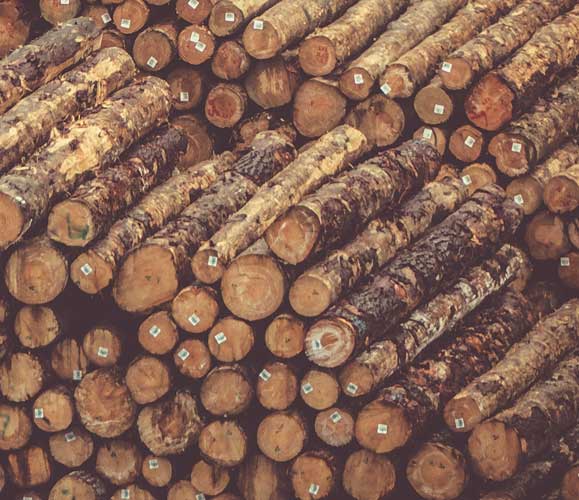 Natural Resource Management & Consulting
Originating from a love of the land, a conservation ethic, and a desire to shape a career anchored in "boots on the ground forestry," Southern Forestry Consultants, Inc. (SFC) was the product of two like-minded individuals who embodied these characteristics.
With forestry degrees and ambitious goals of working with and in the outdoors, SFC was founded in 1988 in Bainbridge, Georgia to provide forestry consulting services to North Florida and Southwest Georgia. Decades later, SFC now operates offices in Enterprise, Alabama; Monticello, Florida; Gulfport, Mississippi; Charlotte, North Carolina; and Columbia, South Carolina staffed by a team of professionals with over 250 years of combined experience and an outstanding reputation within the forestry, wildlife, and conservation fields.
As a natural resource management and consulting firm providing services to non-industrial, industrial, non-governmental, and governmental organizations primarily in the Southeastern United States, SFC is committed to assisting our diverse clientele in achieving their goals.
Major areas of emphasis include forest inventory, appraisal, auditing, quantitative and qualitative species monitoring and inventory, reforestation and regeneration, harvest planning and oversight, ecological enhancement and restoration, forest management planning and implementation, environmental resource issues management, environmental auditing, BMP compliance, prescribed burning, recreation management, native warm season grass establishment and management, natural resource management plan development focused on biodiversity and conservation objectives, and invasive species inventory and management.
While SFC has expanded both geographically and in services provided to clients since 1988, we remain dedicated to our core commitment of providing premium forestry, land, and natural resource management services.
Bainbridge, GA
305 West Shotwell Street
Bainbridge, GA 39819
(229) 246-5785
info@soforest.com
M-F, 8-5
Monticello, FL
2897 South Jefferson Street
Monticello, FL 32344
(850) 997-6254
info@soforest.com
M-F, 8-5
Enterprise, AL
103 Dixie Drive
Enterprise, AL 36330
(334) 393-7868
info@soforest.com
M-F, 8-5
Charlotte, NC
3726 School House Lane
Charlotte, NC 28226
(229) 246-5785
sales@soforest.com
M-F, 8-5
Hattiesburg, MS
7 Professional Pkwy, Ste 102
Hattiesburg, MS 39402
(228) 209-7731
info@soforest.com
M-F, 8-5
Columbia, SC
701 Gervais Street, Ste 150-#136
Columbia, SC 29201
(803) 807-3469
info@soforest.com
M-F, 8-5
Coeur d'Alene, ID
212 Ironwood Drive, Ste D#466
Coeur d'Alene, ID 83824
info@soforest.com
M-F, 8-5
"As we continue to adapt to growth and the demands of the technology world, it is imperative that we have the most advanced inventory software available. Milliken has found that in working with Southern Forestry Consultants and the introduction of Prism timber inventory software. With seamless GIS integration, we have created efficiencies in our inventory process that were not at our disposal before." Trip Chavis III, President and CEO

"Our cruises went from 17% below cut out on the old inventory system to within 2% using Prism!".

"A single version of the truth for our forest assets has reduced the number of steps in both inventory and harvesting business processes by at least 50%."

"What your team offers for commercial Cloud solutions is spot on, we need more of this approach with our agriculture tech providers".

"The Web GIS for Forestry allowed Shoeheel Land Management's team the ability to integrate all of our forestry data in one environment. Working from any location – and on any device – makes our team more efficient."

"Had we not worked with you all to move our forest technology to the commercial cloud, we would have been dead in the water for running our operations during several staff COVID19 quarantines."

"Prism is great, it's cutting our time to cruise in half."

Dibby, Inc, our family owned tree farm, has enjoyed a mutually beneficial relationship with Southern Forestry Consultants, Inc. over many years. In addition to the bidding process, marking, and cut / harvest operations, they have helped develop a comprehensive Stewardship Forest plan and realistic 5-10 year forecasts; provided professional insight on site preparation, species selection based on soil tests and historical results, as well as the benefits and timing of stand fertilization. SFC has seamlessly tailored our forestry goals to compliment and assist the overall property objectives related to recreation, environmental concerns, and merchantable timber. 

Our family has enjoyed and profited from our tree farm for several generations; SFC has been a critical part of the successful management of that asset and we look forward to a continued long-term relationship.

As an avid hunter and fisherman, and proud landowner, my property provides the opportunities to pursue my passions. Moreover, I want my investment to continually accrue value. SFC understands these multiple objectives, and implements management strategies that ensure the habitat is suitable for wildlife and the timber asset is healthy and gaining value. Through my relationship with SFC, my property has been molded into a profitable investment that can be fully utilized for recreation both now and for generations to come.