SFC and WEA maintain several strategic partnerships to better support technology solutions, ecological services, forest operations and work for industry clients. The following are some of these strategic partnerships.
Lim Geomatics Value Added Reseller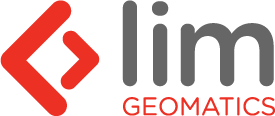 SFC is the exclusive Southeastern reseller of Lim Geomatics (LGI) software. We worked closely with the Lim Geomatics team to localize technologies like
Op Tracker
for logging and applicators, and create new industry solutions such as the
Prism cruising solution
.  A goal of this partnership is to enable  digital transformation forestry in the face of increasing information demands, tight markets and the drive for automation. The work on these solutions is just beginning, expect a series of new product announcements from SFC and LGI soon!
Esri Silver Business Partner

SFC is an Esri Silver Business Partner. Our team has extensive experience with implementing Esri technology. Prism and our Web GIS for Forestry Solutions are built with Esri. We help organizations build off existing Esri resources to do more powerful and impactful work with forest assets.
Planet Silver Partner Reseller

As a reseller we provide a a path to real-time imagery products with guidance on common forestry uses, workflows and automations. Our team works with forestry and natural resources organizations to identify the right imagery for the need. Planet imagery from days ago can be served directly through ArcGIS Pro, Planet Explorer or our web GIS for Forestry SaaS offering built on ArcGIS.
Planet Partner Page