Redefining Forest Technology means rethinking natural resources technology from the ground up. Yesterday's technology tools are not meeting today's information demands, causing organizations to fall behind and incur unnecessary expenses.
Forestry and natural resources are data driven operations with unique digital needs in the office and in the field. A digital strategy is imperative in today's as projects become more complex, staff must access their work from anywhere and information demands increase.
However, many organizations are tied to 1990s desktop file based tech and custom software which seriously limits their ability to adapt, grow and unlock the value of their information assets.
Our team provides standardized data models, analytical capabilities, growth and yield, satellite remote sensing and cloud managed services. The organizations we serve achieve a Single Version of the Truth for assets which is real time and accessible from anywhere work is being done.
While forestry and natural resources professionals didn't get into their profession to become technology experts, they understand useable information is critical to operating and staying competitive.
Organizations which can answer asset questions quick and reliably benefit from more bottom line value and reduce the time spent hunting down answers.
However, many organizations have built in house technology systems (spreadsheets, Access databases) or assembled disparate vendor technologies which require constant tending. The result is slow response times, limited usability, or risk of disruption when technical staff leave or retire.
We have proven the approaches to transition organizations from a pieces and parts technology to powerful technologies behind the modern device every professional has in their pocket.
Transform your operations. Information which is more usable and reliable increases trust in technology and increases the value extracted from tech investments. Organizations experience "Recurring Value" which compounds each day from avoid frustration and reduction in time spent getting answers.
Why Redefine?
While foresters wouldn't think of buying an old, used truck to work in the woods, many forestry technologies in use today are the functional equivalent of an old, used truck.
Smart device ready services from Netflix, Amazon, Spotify and business systems like Quickbooks Online are built on "Cloud Native" architectures. Cloud native technologies form the backbone of our digital economy because their flexibility, capability and favorable cost. Redefining forest technology is all about bringing the power of Cloud Native tech to the forestry workplace to automate, simplify and increase an organization's ability to grow and respond to markets.
"Cloud native is about speed and agility. Business systems are evolving from enabling business capabilities to weapons of strategic transformation that accelerate business velocity and growth. It's imperative to get new ideas to market immediately." -Microsoft
Microsoft Cloud Native Article
Digitally enabling forest operations has never been easier, are you ready?
Smartphones, tablets, apps and streaming services - we enjoy the their benefits every day at home. However, many workplace's information assets don't easily extend to mobile devices and the web.
The tedium of managing data and disparate legacy technologies is avoidable. Organizations are unnecessarily handling the same information multiple times, in multiple systems and files. We help such organizations shift to 'Single Entry' of data close to the source (like in the woods) so that data is entered once and available across the enterprise: in reports, any devices and for whoever needs the information - in real time. This transformation saves times, allows for repeatable answers and provides teams answers wherever work is being done.
This graphic shows why a Single Version of the Truth for Assets is at the heart of simplification, reduction of clutter and finally having every everyone on the same page:
"Digital Twin" graphic and how it enables teams with a Single Version of the Truth
What our Team Brings to the Table
Overstory Analytics is a business to business provider of sustainable forest technologies.
As forestry and natural resources professionals we understand industry challenges. We love working in forestry because of the values, individualism and independent thinking.
If you're not confident in your current technology, if it's hard to use or you know you could be doing better, read on. Technology has the potential to function as a vital component of business operations to enable growth, faster response times - all with minimal in house technical resources.
We specialize in helping organizations become digitally capable in ways which impact the bottom line and reduce frustration.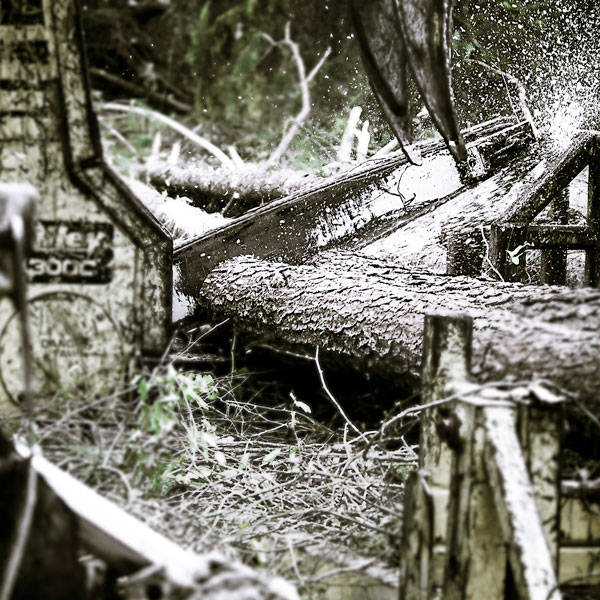 "As we continue to adapt to growth and the demands of the technology world, it is imperative that we have the most advanced inventory software available. Milliken has found that in working with Southern Forestry Consultants and the introduction of Prism timber inventory software. With seamless GIS integration, we have created efficiencies in our inventory process that were not at our disposal before." Trip Chavis III, President and CEO

"Our cruises went from 17% below cut out on the old inventory system to within 2% using Prism!".

"A single version of the truth for our forest assets has reduced the number of steps in both inventory and harvesting business processes by at least 50%."

"What your team offers for commercial Cloud solutions is spot on, we need more of this approach with our agriculture tech providers".

"The Web GIS for Forestry allowed Shoeheel Land Management's team the ability to integrate all of our forestry data in one environment. Working from any location – and on any device – makes our team more efficient."

"Had we not worked with you all to move our forest technology to the commercial cloud, we would have been dead in the water for running our operations during several staff COVID19 quarantines."

"Prism is great, it's cutting our time to cruise in half."