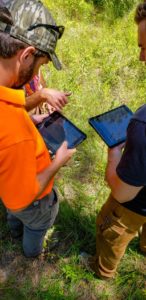 Many organization don't have the staff or IT resources to manage the tracking of activities, decision support, field or inventory systems.  We provide numerous small and medium size organizations turnkey Esri web GIS hosting services in Microsoft's secure Azure cloud.   This accomplishes the following :
Real time visibility of forest and land asset information on smart devices.

Means to support complex field projects fast with configurable apps and web data services.

A single source of information for land, timber and activities.

Advanced web functionality with minimal demands on your infrastructure and IT shop.

Migration path from legacy systems and data storage formats.
Baked in up-time and backup management.
No longer manage onsite servers, operating systems or complex relational databases.
Advanced data analytics, dashboards and data science using tools like Jupyter Notebook and Python.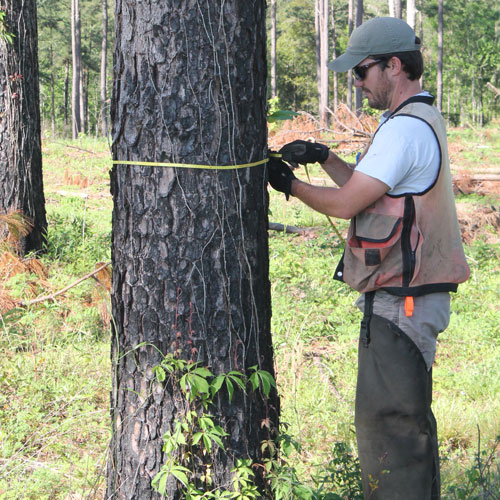 Our team has deep experience in every aspect of forestry inventory from setup, field work and reporting. If you need an inventory on your forest asserts to determine their value, reach out to us. There are a variety of ways which we can help you run an efficient inventory to capture decision ready data for land and timber assets.
The mapping of tracts to determine land use, timber types or to quantify value or timber damage often requires recent aerial imagery. There are no shortage of individuals with drones that'll say they can get you imagery. However, there is a big difference from the pictures or videos a consumer drone will provide compared to a professional UAS (unmanned aircraft system). The fixed wing UAS we operate can fly up to 1,500 acres a day with up to 3 centimeter pixel resolution. With this kind of georeferenced imagery we can support analytics and a variety of data outputs such as timber types and acreage, valuation and damage assessments. More advanced uses include phone or iPad accessible maps and normalized difference vegetation index (NDVI) for mapping vegetation health (damage or bug spots).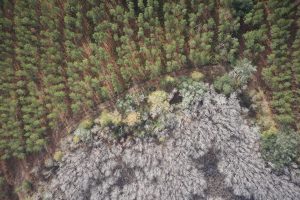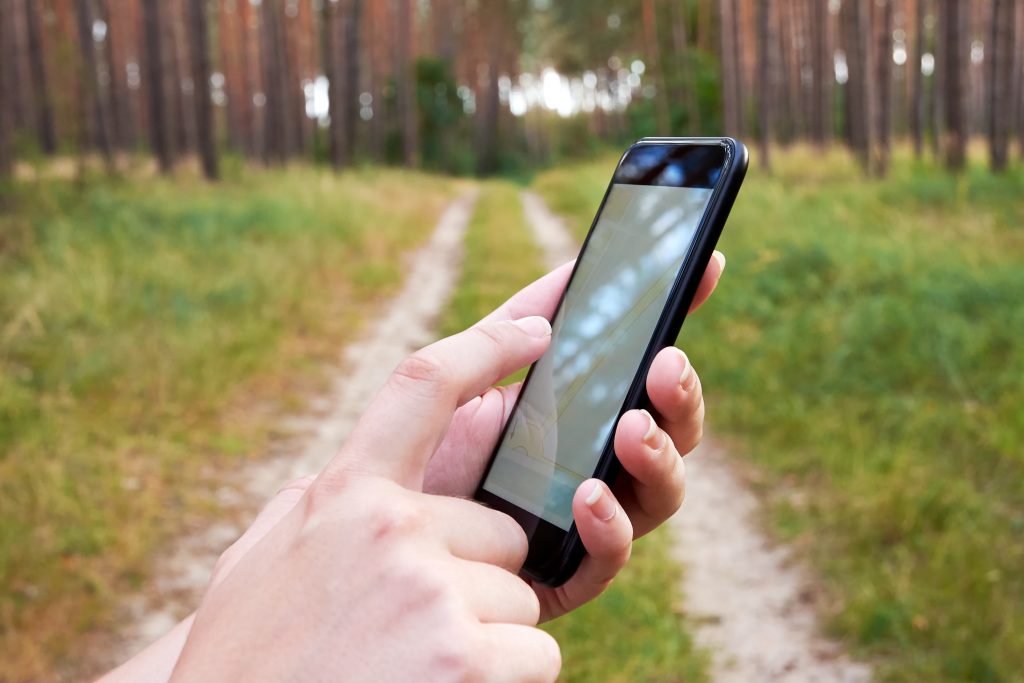 Can you update your treatments or enter new ones from wherever your working, or are you bound by an office system that requires you to write your treatments on paper to enter later? What if any time a client asked you when the last thinning was, or you wanted to know what the last stand treatment was, you could simply pull it up on your phone? Our foresters and our clients can see their forest treatments and on deck harvests and silvicultural treatments in real time and on any device. We have different options for doing this depending on the size of your organization and where your current technology is today.
If you have substantial company roads, there are many advantages to be gained from assessing and analyzing these assets through a network analysis. Do you have woods roads which are absent or inaccurate in tools like Google Maps?  Do you want to add new roads easily to manage their status and maintenance along with the rest of your roads assets? We have industry partners which wanted to use their owned roads data with phone based applications so everyone can see planning and maintenance information wherever they work. Often doing this begins with assessing suitability of current roads data to reveal any gaps and fixes needed to the data in routing, analysis, maintenance tracking and generation of directions.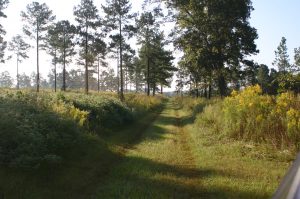 Harvest Planning
Timber Cruising Solution implementation from field hardware to cloud backend
Forest Land Cover Mapping
Geospatial Database creation and migration
Environmental and ecological project support
Senior consulting services for technology strategy, road mapping and needs assessments
Property mapping