Ecological Restoration Activities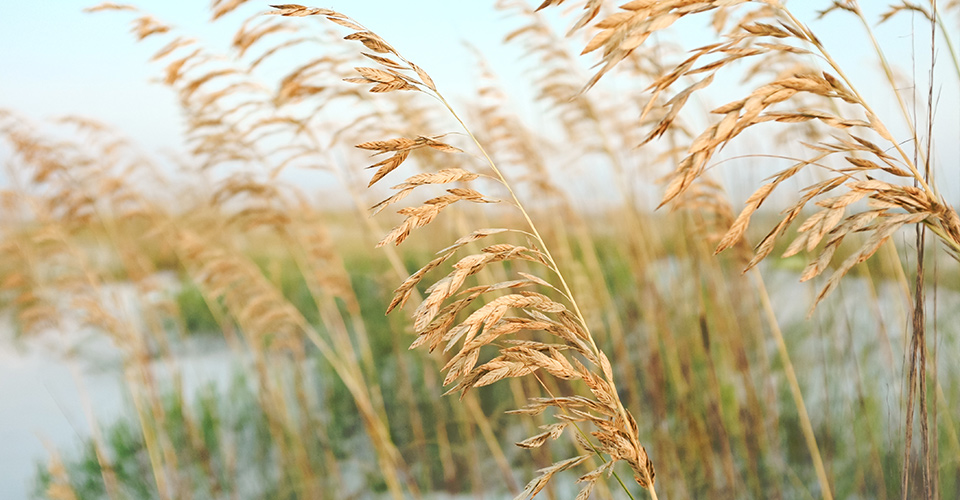 Coastal Dune Design and Enhancement
WEA ecologists have experience and expertise in the design, installation, and oversight of coastal dune construction and native vegetation enhancement.  In areas where landowners have extensive existing sea oat habitats, we can develop partnerships to allow native plant producers and nurseries to collect sea oats seeds in exchange for native coastal plants for landscaping and restoration.
Native Warm Season Grass (NWSG) Establishment and Management
Native warm season grasses (NWSGs) are deep-rooted indigenous C4 type grasses that grow during the warm months of the year.  C4 grasses have a higher photosynthetic potential than C3 cool season grasses and can withstand harsher environmental conditions, such as drought, carbon dioxide limitations, soil nitrogen deficiencies and, as the name implies, high temperatures.  Indigenous NWSGs are common species in numerous ecosystems throughout the US. NWSGs provide many benefits to wildlife, including forage, bedding, nesting, escape, and protective cover; increased insect populations; and increased seed production.
For example, the southern longleaf pine ecosystem has been reduced to remnants of its original range through human-induce habitat loss, conversion, and degradation.  Southern US NWSG species are an integral part of this ecosystem, providing contiguous fuels necessary to carry fire in this fire-adapted ecosystem. NWSGs also provide seed and insect sources necessary for game bird species, like quail and turkey, and non-game song birds, such as blue grosbeak, indigo bunting, yellow breasted chat, and the eastern meadowlark.
NWSGs can also be grazed and hayed for livestock production and crude protein can reach 16 – 17%, although 8 – 12 % is the norm during optimum harvest conditions.  Proper species selection and small changes in hay cutting or grazing pattern changes can allow livestock and wildlife to mutually exist, benefit, and thrive from NWSG plantings.  Silvipasture systems in many cases present perfect opportunities to incorporate NWSG plantings into operations seeking to optimize timber, wildlife, and livestock production.
NWSG establishment can be slow and usually takes approximately two years. Once established, various management techniques consisting of prescribed burning, disking, mowing, herbicide applications, or some combination thereof, will be necessary to maintain these productive deep rooted grasses.  WEA staff provides experienced and proficient staff to manage or establish NSWG on our customers land.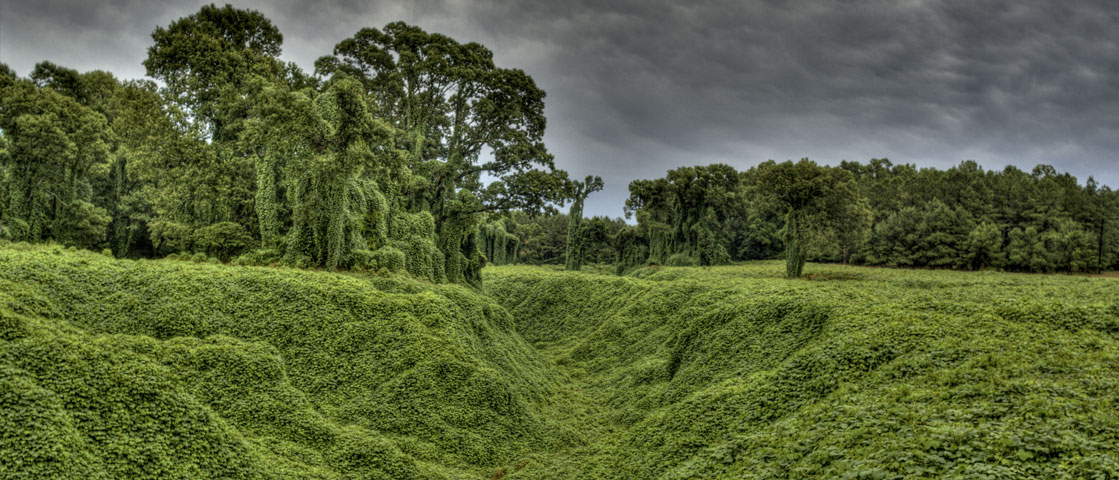 Nuisance and Invasive Species Management
The recognition and acknowledgement of the extent and impact of invasive plants in native ecosystems is relatively recent. The fact that seeds and plant parts are frequently and easily spread through development activities increases the threats associated with these species.  WEA ecologists have extensive experience identifying, controlling, and eradicating nuisance and invasive species for terrestrial and aquatic ecosystems. Depending on the size and intensity of the infestation and surrounding environments, various methodologies that can be employed independently or in conjunction with other methods include:
Herbicide application
Manual removal
Mechanical removal
Ecological methods
Prescribed burning
Prescribed grazing
Hydrologic manipulation
Mulching
Solarization.
WEA staff can also develop short- and long-term site specific plans for controlling existing infestations, and developing best management practices (BMPs) for preventing the spread or introduction of these species.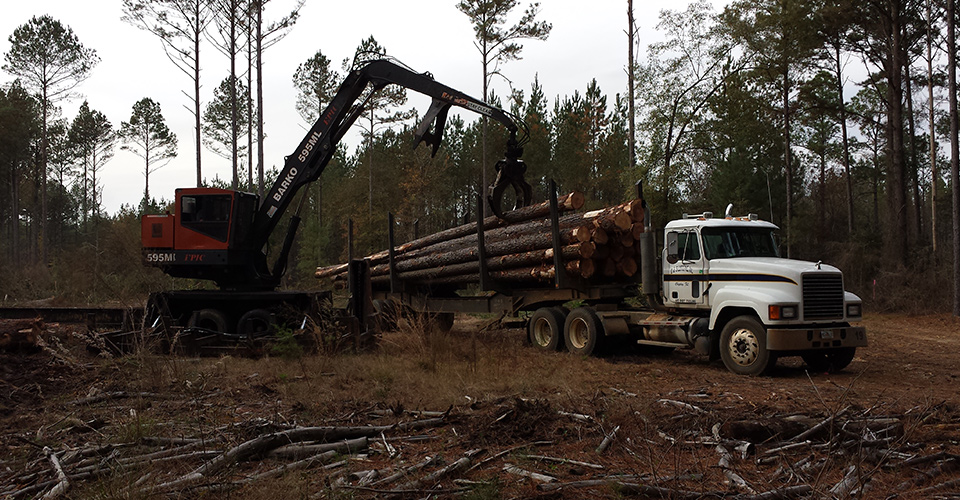 Forest Management
WEA staff has years of experience working with forest landowners to provide forest management solutions, including multiple Registered Foresters on staff. Additional forestry and forest management support is provided on all our projects by our parent company, Southern Forestry Consultants, Inc (SFC). SFC focuses primarily of forest and timber management for thousands of clients across the southeastern US. Since our firms share offices, resources, and staff, this inherent relationship allows WEA to utilize the industry-leading expertise of SFC foresters. Specific forest management expertise offered by WEA and SFC includes:
Forest management planning
Site preparation
Reforestation
Uneven aged strategies
Seed tree
Shelterwood
Timber stand improvements (TSI)
Herbicide applications
Fertilization
Thinning
Final harvests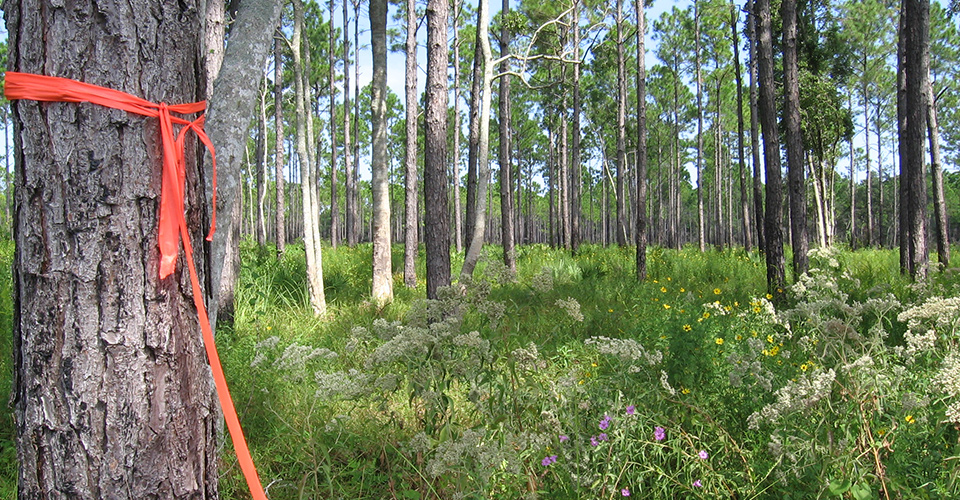 Surveys and Assessments
Our staff of ecologists and biologists provide quantitative and qualitative habitat assessments to meet a variety of conservation, hunting, research, and/or regulatory objectives. We are capable designing and implementing habitat surveys within various strata and microhabitats of aquatic and terrestrial ecosystems.  For example, our biologists and ecologists have experience includes:
Species abundance, composition, and richness surveys
Overstory, midstory, and understory vegetation surveys
Reforestation and regeneration surveys
Biomass assessments
Nuisance and Invasive surveys
Submerged aquatic vegetation (SAV) and seagrass inspections
Additionally, in partnership with our parent company Southern Forestry Consultants, we provide expert timber inventory and appraisal services for forest landowners with financial objectives.
Management Planning
When developing any management plan, WEA focuses on the objectives and constraints of our clients.  With an adequate knowledge of the existing and desired habitat conditions for each location, WEA ecologists can select the proper habitat management techniques required.  Habitat management techniques that promote and enhance native plant growth are an integral part of our management strategies. WEA has extensive experience providing intensive and landscape-level habitat plans for both game (e.g., white-tailed deer, waterfowl, turkey, quail, small game) and non-game (e.g., songbirds, raptors, rare species) habitat. As with all management plans produced at WEA, our habitat management plans include a feedback loop which allows each plan to be flexible and adaptive to changing constraints and objectives.
Land Management Implementation Services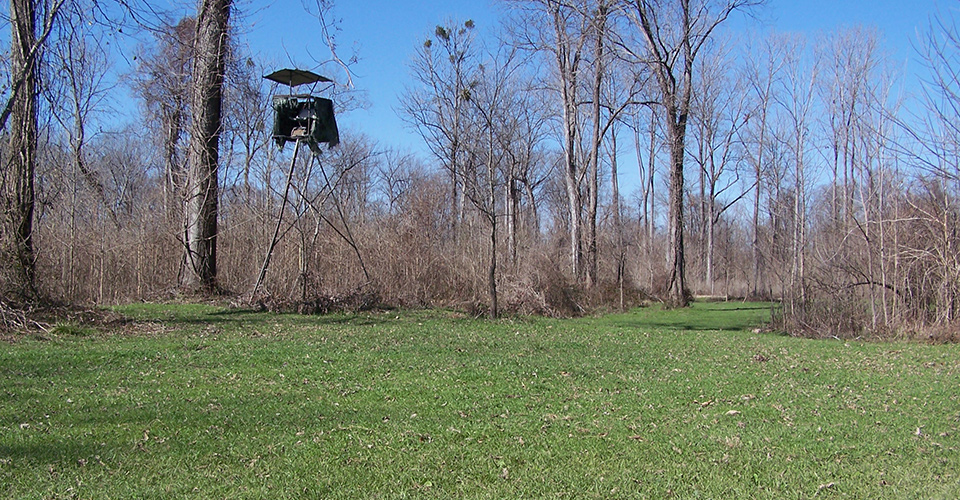 Supplemental Wildlife Feeding
Many landowners and hunters consider supplemental feeding an important factor in deer management and a source of nutrition when native forage is inadequate either in quantity or quality. However, supplemental feeding should not be considered an alternative to proper habitat management.  By nature of its namesake, such feedings should be considered strictly – supplemental.
Supplementing native forage can occur two ways: food plots and direct feeding. The goal for a supplemental feeding program is to provide enough high quality forage for the deer herd to meet its nutritional needs.
Riparian Area Management
Riparian area buffer management is a critical component of many wetland and stream mitigation projects and forestry Best Management Practices (BMPs).  Riparian area management provides numerous beneficial impacts to the streams and surrounding habitat including reduced erosion, turbidity control, nutrient and pollutant loading controls, water temperature and dissolved oxygen stabilization, increased wildlife habitat, and consistent vegetation inputs into streams for nutrients and energy.  WEA offers not only the design and implementation of BMPs to protect and enhance these areas, but also the review and audit of firms existing BMPs.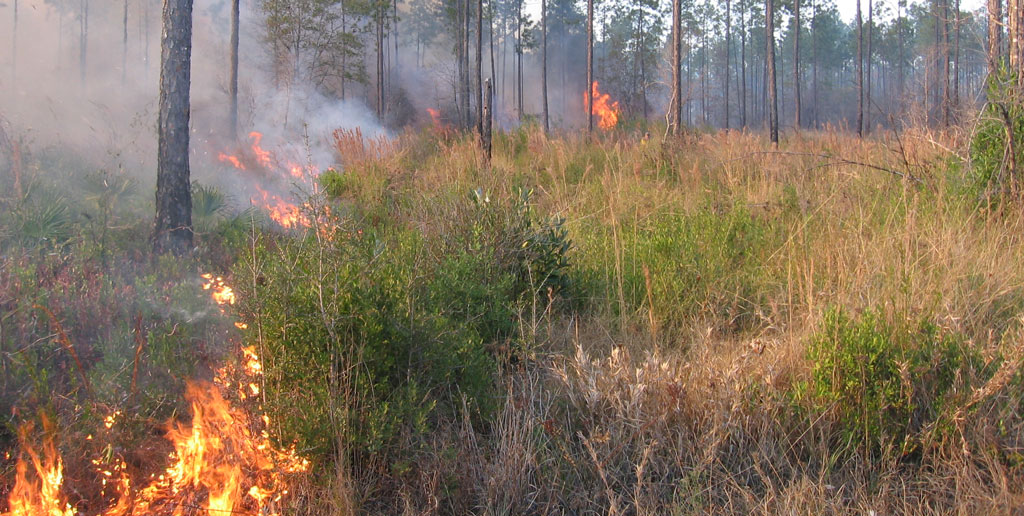 Prescribed Burning
Numerous ecosystems have adapted over time to the frequent fires resulting from lightning strikes and Native American land management practices. As our populations have grown and cities expanded, wildfires have been reduced and extinguished. However, the native plant and animal species that adapted over time with fire, still require fire to provide the habitat conditions they need.  These fire-adapted ecosystems now require maintenance through the application of prescribed fires. The use of prescribed fire in mitigation and restoration objectives seeks to enhance and promote the natural ecosystem process.
Prescribed burning provides numerous ecosystem benefits: it protects overstory trees from devastating wildfires, controls midstory competition that competes for sunlight, nutrients and water, and promotes herbaceous understory, which is beneficial to many types of wildlife.  At WEA, our ecologists and foresters time prescribed burns to improve wildlife habitats, including those needed to support a number of rare species including flatwoods salamanders, gopher tortoises, and red-cockaded woodpeckers. Timely prescribed burns can promote native warm season grasses, control diseases like brown spot needle blight in longleaf pine seedlings, and expedite nutrient recycling which is beneficial to tree growth.
The application and timing of prescribed burning can also be used to meet forest revenue goals by increasing target species growth through hardwood reduction, controlling the timing of large nutrient influxes into the soil (which can produce results similar to a light fertilizer application), and implementing rotational burning strategies over a period of years to reduce future reforestation costs. Light prescribed burns can also improve access within a stand (for hunting and other recreational uses), reduce wildfire risk, and enhance aesthetic values by creating a more appealing, managed, and open park-like appearance.  Recent research indicates managed tracts receive higher land and timber prices than those that are unmanaged.
WEA staff are Certified Prescribed Burners and have completed training at the state and federal levels. Through our parent company, Southern Forestry Consultants, we burn thousands of acres a year across the Southeast.  We have experience with prescribed burning in both urban and rural settings and can design or implement prescribed fire programs for a variety of market sectors. We also have experience with fire management strategies in residential areas that mitigate and reduce wildfire risk.
Manual and Mechanical Enhancements
WEA provides manual and mechanical habitat enhancements for our clients.  These enhancement methods can be used for forest management and site preparation, pasture management, wildlife habitat management, and mitigation site creation, enhancement, or restoration. We often perform these services in partnership with our parent company, Southern Forestry Consultants, who provide manual and mechanical enhancements for thousands of acres across the southeast.  Applied habitat manipulation methods include:
Disking
Mowing
Roller-chopping
Mulching (e.g., Gyro-Trac, Timber-Ax)
Bedding
Shearing
Raking
Scalping
Sub-soiling
Herbicide Applications
The application of directed herbicides can significantly modify the species composition on a site due to the species-specific impacts of various herbicides. Modern herbicides are developed and labeled for application in both terrestrial and aquatic habitats.  WEA staff are experienced, licensed, and capable of selecting and applying the appropriate herbicide to meet the goals of each project. For instance, the application of herbicides to control hardwood species within planted and native pine stands can increase financial returns on the pine trees and herbaceous groundcover for wildlife species.  Other herbicides are also instrumental in the control and eradication of nuisance and invasive species. WEA ecologists provide herbicide application experience using aerial, manual, and mechanical techniques.