The fisheries biologists at WEA understand proper management of any successful fishery is dependent upon both population and habitat management.  WEA possesses years of experience designing, assessing, and managing lakes and ponds in the southeastern US. Our reputation for ecologically sound and financially prudent recommendations results in our clients returning to us for turnkey and stand-alone fisheries services.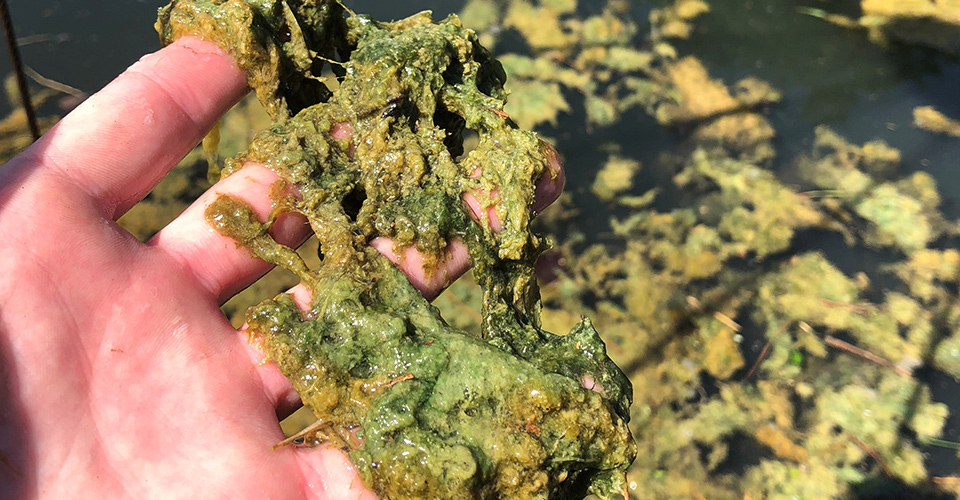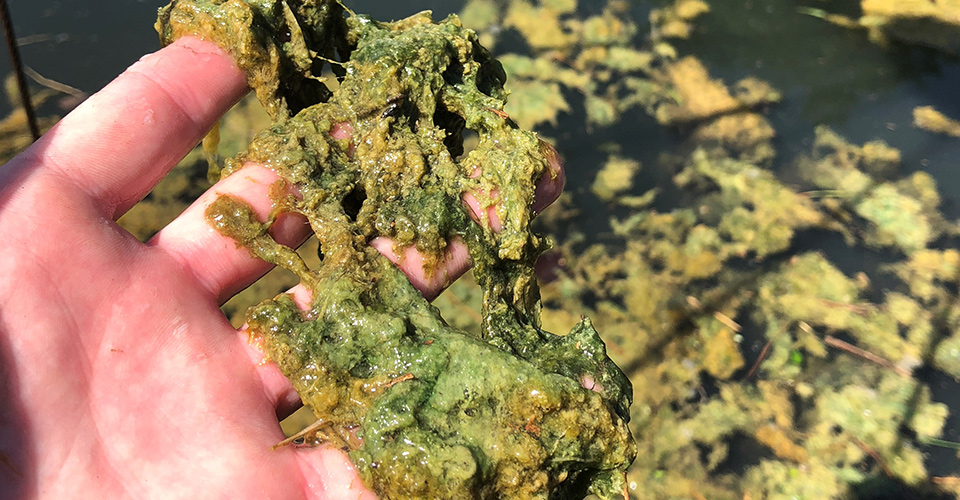 Lake and Pond Management
The management of the lake and pond environment can be an expensive and overwhelming endeavor for owners.  WEA fisheries biologists provide cost-effective expertise and experience in all aspects of lake and pond management including pond design, construction, and modifications, water chemistry sampling, fertilization, nuisance and invasive aquatic weed control.
Design, Construction and Modification
Constructing a pond or lake on your land will not only provide countless hours of recreational enjoyment but will also add value to your property.  Permitting, placement and construction are all facets of pond construction that must be addressed. Once built and filled, proper fish stocking will get the pond started off correctly and result in productive fishing in a couple of years.  We have assisted numerous landowners build ponds and can help you with yours. WEA can also help you restock your ponds should the need arise to drain it and start over.
Water Chemistry Sampling
A key component to the assessment of all lakes and ponds is sampling and interpreting the variables that influence water quality from a fisheries standpoint.  Water chemistry monitoring doesn't attract the same interest as stocking fish or determining population structure and its need is not often as observable as aquatic weed control.  However, sampling and analysis of the variables that influence water quality provide the solutions to many issues and concerns concerning fish health and productivity. WEA fisheries biologists are experienced and equipped to sample and analyze numerous variables including turbidity, temperature, pH, carbon dioxide, dissolved oxygen, hardness, total alkalinity and phytoplankton levels.  The interaction of these variables provides an accurate picture of each lake's water quality and allows WEA to provide site specific recommendations and corrective actions.
Fertilization and Liming
Many ponds, especially in the southeast, are constructed in highly acidic clay soils.  The resulting water quality of these ponds is often characterized by reduced total alkalinity and hardness and large swings in pH.  Applying lime can enhance the effect of fertilization in ponds, increase alkalinity and hardness, limit pH fluctuations, and add essential nutrients needed for fish health and growth. Liming can also occur in filled or drained lakes and ponds.  Following water chemistry sampling, WEA fisheries biologists can assess the need, amount, and guide application of liming efforts in lakes in ponds.
Another facet of pond management is fertilization. While proper pond fertilization can dramatically increase fish populations it also has its drawbacks which should be carefully considered. WEA can discuss the pros and cons pond fertilization with you and see if it fits your objectives.
Nuisance and Invasive Aquatic Weeds
Without proper management, aquatic weeds can render a pond almost unfishable. In the southeastern US specifically, aquatic weeds have a very long growing season and can change a pond in a very short time. We offer a variety weed control measures including grass carp stocking and herbicide control. It is often necessary to first control weeds with herbicide before stocking grass carp. Also if you ever consider a fertilization program it is imperative that weeds be controlled before fertilizer is added.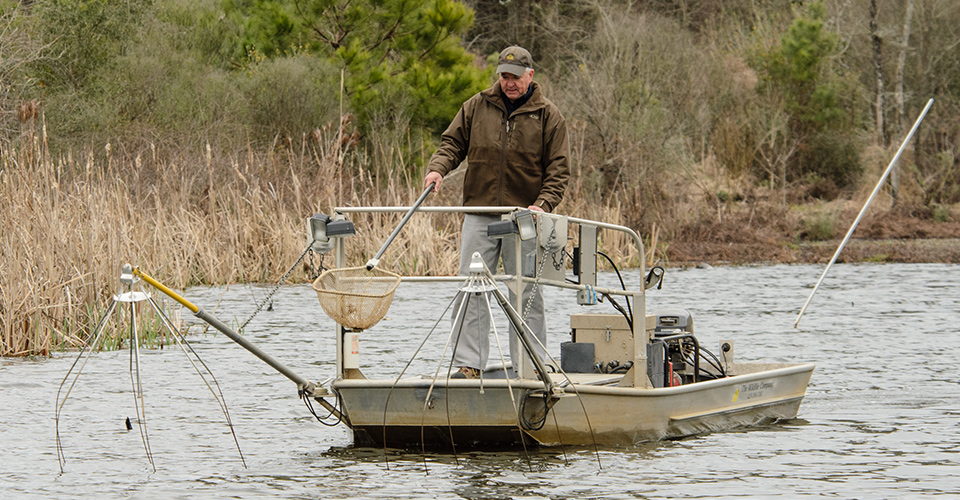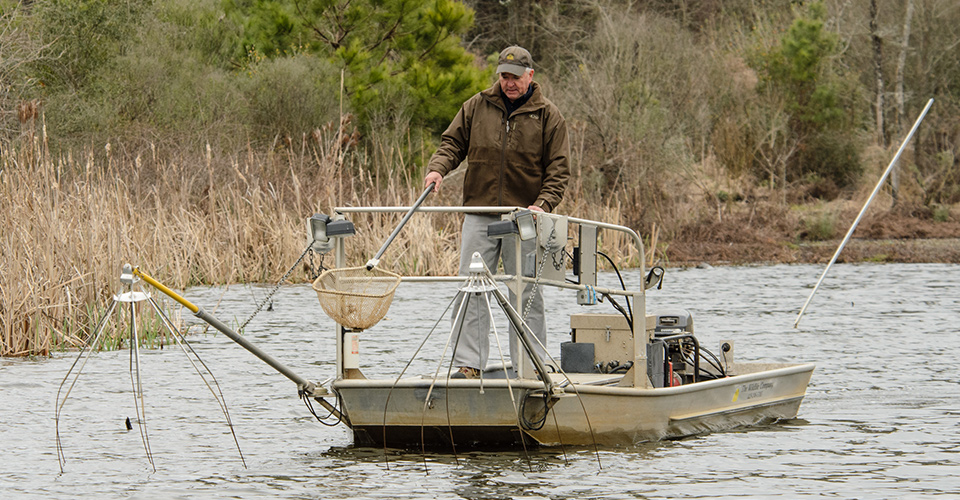 Fish Management
Fish Population Surveys
Maintaining a balanced fish population is essential to producing a quality fishing experience on any lake or pond. Since all ponds have a maximum weight of fish that can be supported, accurately determining existing fish populations is imperative to proper population management.  Surveying existing populations enables WEA fisheries biologists to make recommendations concerning which species and what quantity need to be removed (by fishing or other means) or stocked.
Fish populations are often sampled using our electro-shocker boat that temporarily stuns fish to allow for easy observation and collection. Normally bass of different size classes are collected for closer inspection and measurements. The pond's total fish population structure is also observed during the shocking activities.
Fish populations can also be measured (especially in newly created and smaller lakes and ponds) using minnow seine nets.  A subset of locations surrounding each lake are sampled using the 4 to 6 foot deep seine during warmer months. Population structure is estimated based on the fish size and species distribution observed during the seining.
In ponds and lakes with consistent and accurate harvest records, WEA fisheries biologists can determine population structure and evaluate management recommendations based on our clients objectives.
Fish Removal
Knowing the fish population structure within your pond is the first step in fisheries management.  Manipulating that structure to assure that the predator/prey ratio is balanced is the next step in producing quality fish.  Removing fish, usually small bass, is often a key ingredient of proper pond management. The growth of overcrowded bass is often stunted and they will never grow into quality fish.  It is generally not possible to catch enough bass quickly to restore the balance, therefore a shocking boat can be used to correct that problem. In certain situations, the most economical and prudent solution may be draining a pond (if structure modifications are required) and/or applying a piscicide (e.g., Rotenone) to eliminate existing fish populations and start over.
Stocking and Supplemental Forage
WEA fisheries biologist can develop strategies and recommendations for a wide-range of fish stocking options, generally dependent on our client's management goals, budgetary constraints, and size of the lake or pond.  Since stocking rates may vary depending on the fish species and lake characteristics, WEA fisheries biologists work with our clients to ensure a comprehensive lake management strategy or plan is developed prior to stocking efforts.  The introduction of hybrid or unique species should always be evaluated cautiously.
WEA can also assist owners with evaluating and stocking additional species, supplemental forage for target fish, and live baitfish for fisherman in some lakes and ponds.  However, WEA recommends independent evaluation of each ponds structural characteristics and population structure before supplemental stocking occurs. For instance, fathead minnows can increase productivity for young bass in newly stocked ponds, however older bass will eliminate the species before spawning in more mature ponds.
Population Management Plans
Based on the results of these survey methods and combined with client objectives and budgets, WEA fisheries biologists can develop a lake or pond management plan.  Each plan is customized to client specifications, however previous plans have included lake and pond design, construction, and modification activities, population survey results, water chemistry sampling results and implications, fertilization schedules, nuisance and invasive species management recommendations, fish removal strategies, stocking and supplemental forage recommendations, harvest record keeping plans.