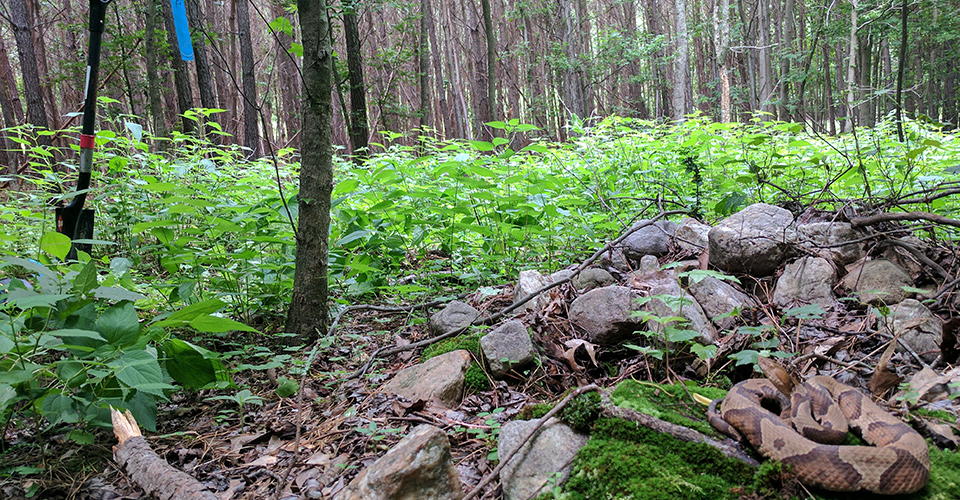 Quantifying Biodiversity
Changes to large landscapes occur slowly, however changes in managed forests and habitat enhancement and restoration sites can change significantly in a few years. For example, in the forest industry stands progress through several different seral stages before being harvested. Each stage is capable of providing habitat niches for different suites of flora and fauna. Periodically measuring these changes enables our clients to measure progress towards their goals and make course corrections through adaptive management, as necessary.
WEA offers both quantitative and qualitative monitoring design, monitoring, data analysis, and reporting services.  We are experienced with regulatory agency and certification standards and utilize our internal quality assurance and quality control (QA/QC) processes to ensure scientific rigor and client efficiency.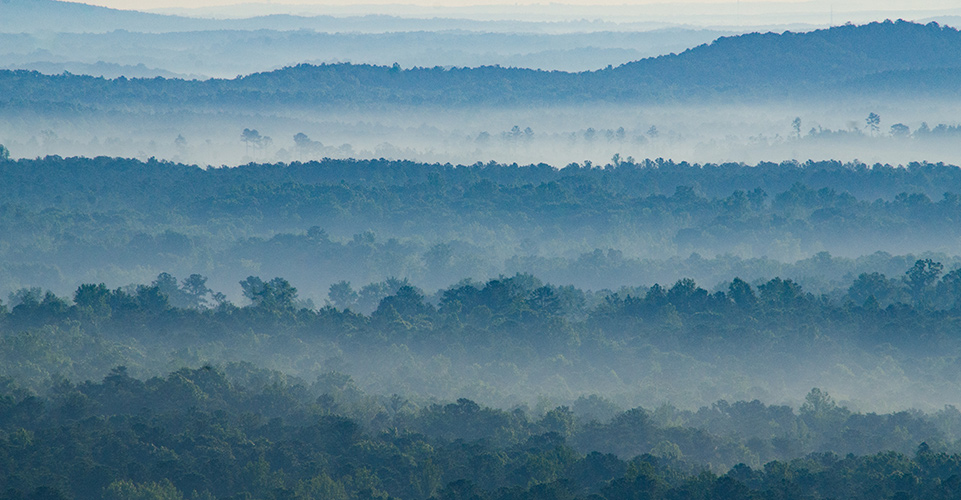 Landscape Level Planning and Evaluation
Landscape scale land management is a relatively new concept in the US. Land ownership patterns are not conducive to developing management strategies that incorporate landscape attributes. Most management decisions are made at the development footprint, timber stand, or ownership level. Therefore, incorporation of a comprehensive biodiversity strategy not only addresses site-specific management decisions, but also includes strategies that incorporate landscape level decisions. Biodiversity plans promote the quality, quantity, and distribution of wildlife and habitats and the conservation of biological diversity. WEA works cooperatively with surrounding landowners and stakeholders, as needed, to determine and address conservation needs on the landscape level.  Plans include a program to identify and protect federally listed threatened and endangered species that may occur within our client's ownership and the greater landscape impacts. WEA also offers review and auditing services for existing landscape plans.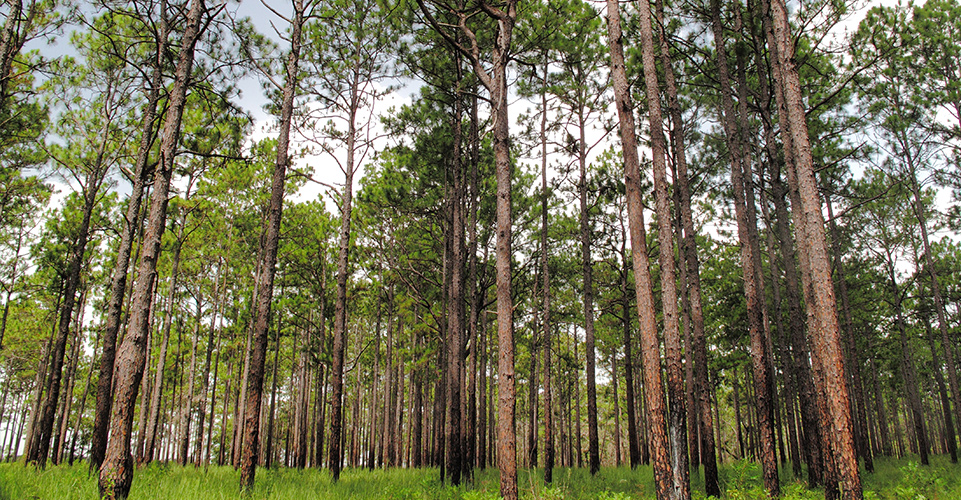 Forest Certification and Auditing
WEA biologists are uniquely qualified to assist with certification of our clients timberland and participate in 3rd party audits to, Forest Stewardship Council (FSC), Sustainable Forestry Initiative (SFI) and American Tree Farm System (ATFS) standards.  We have participated in numerous audits specializing in wildlife and biodiversity issues. We also conduct audits and evaluations of internal company policies, guidelines and practices such as Forestry Best Management Practices. These type evaluations are used by companies to train their personnel and improve their internal processes and performance.
The Forest Stewardship Council (FSC)
The Forest Stewardship Council (FSC) is an independent, non-governmental, not-for-profit organization established to promote the responsible management of the world's forests.  It was established in 1993 as a response to concerns over global deforestation. FSC uses a voluntary and market-based auditing system that promote environmental, social, and economic standards they feel are appropriate in managing forests.  This certification standard is established through the implementation of 10 core principles and 57 criteria that are assessed through an auditing process. FSC-accredited Certification Bodies provide the third party certification to FSC's Forest Management standards. FSC also provides opportunities for family forest landowners to achieve certification benefits through the Family Forest Program. This program provides a cost-effective certification process for smaller acreage landowners to produce FSC-certified wood. WEA has audited and consulted to the FSC standard and can help you achieve this certification standard.
Sustainable Forestry Initiative (SFI)
The Sustainable Forestry Initiative (SFI) was begun by the forest products industry in 1995 as a way to demonstrate their commitment to land stewardship.  Companies who are members of the American Forest & Paper Association are required to comply with SFI. Compliance requires that companies develop written policies that address water quality, wildlife habitat, biodiversity, reforestation, aesthetics, and wood procurement.  WEA staff has extensive experience in SFI policy and program development. WEA also offers supplemental or stand-alone SFI training on specific objectives or entire standard. This training is tailored to suit the individual needs and constraints of each client.
SFI certification is almost exclusively achieved through auditing by an independent third party.  WEA personnel are actively involved in numerous third party audits, working with companies such as PricewaterhouseCoopers, Bureau Veritas, and NSF-ISR.  This WEA audit experience makes us ideally suited to analyze company policies, programs, and practices and determine their readiness for 3rd party certification.  Normally referred to as Gap Analysis, this process is essential for any company that anticipates a third party SFI audit. Our combined expertise enables us to audit all the objectives within SFI.
While we have developed policies and programs for all the objectives, we specialize in Objective 4.  This objective focuses on wildlife and biodiversity and has been the one objective that has been the most difficult for companies to address.  Our extensive management background, audit experience and understanding of industrial forestry uniquely qualifies us to develop a wildlife and biodiversity program that can be integrated into a company's overall SFI program and meet the rigors of an SFI audit.
American Tree Farm System (ATFS)
The American Tree Farm System (ATFS) was established in 1941 and currently includes a network of nearly 75,000 landowners. Under the direction of the American Forest Foundation (AFF), the current ATFS Standards require a formal management plan based on an inspection by an ATFS forester. WEA and SFC have worked with AFF to develop statewide landscape management plans in Arkansas, Louisiana, Florida, Georgia, and South Carolina. Timber harvested from properties certified as a Tree Farm with ATFS is now considered "certified wood" by some certification systems, including the Programme for the Certification of Forest Certification schemes (PEFC). Since the Sustainable Forestry Initiative (SFI) recognizes fiber from PEFC-endorsed standards in North America, ATFS fiber qualifies for SFI label use.
The ATFS and the Natural Resources Conservation Service (NRCS) signed a memorandum of understanding, recognizing each other's forest management plans as equivalent. The recognition of ATFS management plans by NRCS now allows Tree Farmers much easier access to many of the cost-share programs available in the Farm Bill. The United States Forest Service signed a similar agreement recognizing the equivalence of Tree Farm management plans and state agency Forest Stewardship management plans. Our belief is that it will never be easier than now to enroll in Tree Farm, have your forest certified, and ensure that future actions or tightening of restrictions will affect your forests less because they are already certified. We have developed a cost-efficient program to develop the necessary documents required by ATFS and include ATFS requirements into normal management plan development.
Best Management Practices (BMPs) Compliance
BMP implementation, while still a voluntary program in the South, has become a focal point of most forest products company's environmental programs. BMPs are designed to protect water quality during timber harvesting and reforestation operations.  Monitoring the implementation of these practices is crucial to the improvement of any environmental program. WEA monitoring programs are designed to evaluate current conditions and develop a process for improvement. The programs are developed such that State BMPs and individual company policies can be monitored.  Many companies find it helpful and much more objective to have a third party audit their BMP activities. Full reports, complete with photos of each site, are provided so that companies can improve their BMP implementation. Workshops are also provided for company personnel to better acquaint them with BMPs and the monitoring procedure.  WEA staff can also lead the implementation of riparian buffer management strategies, a key component of most forestry BMP programs.