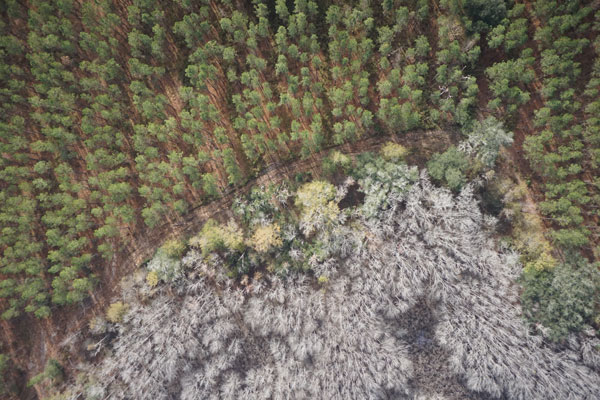 Forest Technology Solutions
SFC is a leading provider of web GIS and forestry technologies which simplify and unlock the value of information in forestry operations.
Consumer technology has changed radically in the past 10 years.  The use of phones and tablets (consumer devices) created new expectations for ease of use and everywhere, real time access to content like maps, music, video and social media.
But what about business data? By and large, phones are being used to text or at best access business email.
Organizations are struggling to bring the full potential of consumer devices – and the cloud computing behind them – to daily operations. While it's common for foresters to use a slick hunting app or text colleagues, it's rare that team's devices can access (or update) authoritative business information like tracts, stand maps or treatment history.
As the only Cloud Native option in our industry, our proven strategies help forestry and natural resources organizations better function in the digital age so they can focus on their core business. We specialize in serving operations which lack internal resources to implement and manage technology. Follow the links below to see more.
Natural Resource managers and foresters specialize in optimizing outcomes on high value land and timber assets. Many natural resource managers find themselves looking over a digital divide which they are uncertain how to cross. The technology and information management practices of yesterday are not keeping pace with today's increasing information demands and pace of business.