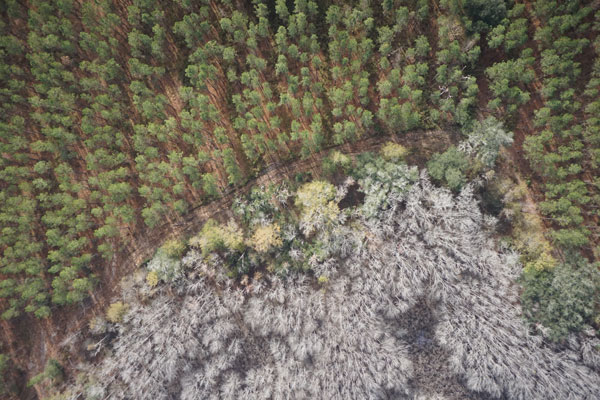 Forest Technology Solutions
As leading providers of forestry technologies, our team helps simplify sustainable forest asset management.
From inventory to imagery, we help organizations transform how they do business through a Single Version of the Truth for owned or managed forest assets.
If you're using technology which is not built on cloud computing platforms, it's likely that you're missing out on key operational benefits. Technologies which aren't cloud architected will be obsolete sooner and exclude ready-made building blocks which vendors cannot build on their own. A shorter technology lifespan results in more expenses and more frequent replacements.
A Cloud Native centered approach simplifies, allows for trouble free operation for years and lowers cost of ownership. Operationally, organizations realize single point of data entry, real time anywhere access to content and minimal infrastructure to purchase/maintain. Follow the links below to learn more about how to get there!
Natural Resource managers and foresters specialize in optimizing outcomes on high value land and timber assets. Many natural resource managers find themselves looking over a digital divide which they are uncertain how to cross. The technology and information management practices of yesterday are not keeping pace with today's increasing information demands and pace of business.