The Challenge
Site applicators and site prep operators run fast paced operations with lots of moving parts and wide-geographic reach. As high production businesses, where operators treat 20 or 30 thousand acres in a year tracts spread over hundreds of square miles, strong team coordination, data on tract locations and communication are imperative. However, there haven't been many technology tools for these family forestry businesses. There are few vendors which specialize in tech for operators, let alone which understand the ins and outs of forestry.
The lack of tools which to coordinate work, or to create professional data and maps for clients can put businesses at a disadvantage. With the sensitivity around certain types of forest treatments, teams need to go the extra mile to document work and demonstrate that best practices are followed. It's very important that an operator can show that right work was done on the right acres.
Operators are too busy to deal with the hassle of hard to use software and hardware – there's enough to do with keeping equipment operating and crews moving.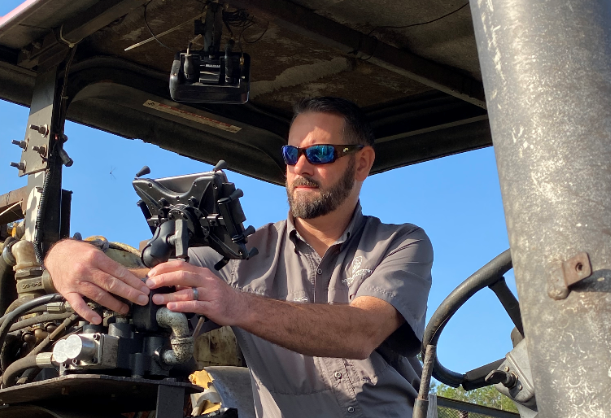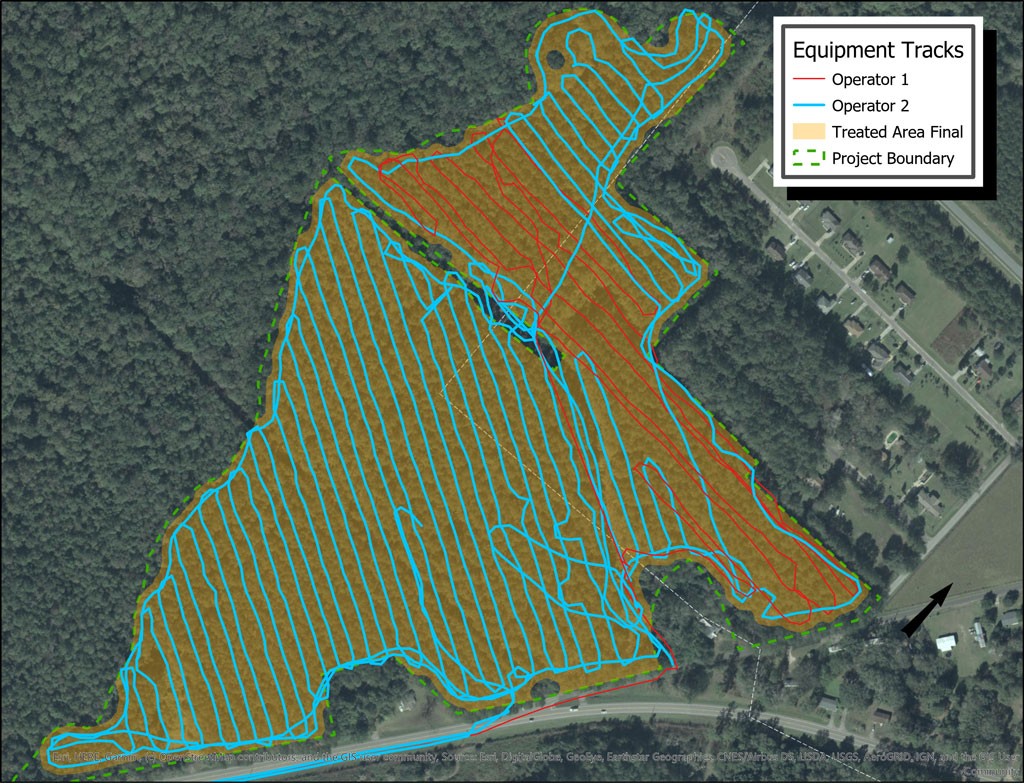 The Solution
SFC supports Guest Forestry and other operator businesses with Op Tracker for real time, interactive mapping and treatment tracking. Op Tracker is business-grade software specifically tailored for those that do in-woods forestry work on machines. Our team knows forestry, and we work with operators every day; we care about the success of operators.
With Guest Forestry, all equipment is enabled with Op Tracker which provides offline maps and data collection using iPads (or other tablets). Op Tracker gives the Guest team the ability to see the progress (% completion) of all jobs while giving each machine a real time map of treatment area and areas done. Ease of use and reliability that comes with modern, supported software on smart devices means less hassle and more time to focus on getting acres done.
In the words of owners, Burt Guest:
"With gps tracks of where treatments were done, we can make high quality maps which demonstrate the completion of treatments within a client's boundaries. A real time map provides a quick and easy way for an operator to know what's been done and where the boundaries are – this provides us peace of mind that the right acres were treated and with the data to prove it."
Visit the Op Tracker product page
Download the Full Case Study Here.