Next-Level Asset Insight
Welcome to a new era of forest inventory & asset management with highly-configurable and user-friendly software designed to future-proof your bottom line.
Improve planning, productivity, and safety of forest operations large and small with Stratus, the latest innovation from our partners Lim Geomatics. We leveraged our decades of forestry and geospatial domain expertise to develop this end-to-end forest management information system. Manage every step of the value chain—lidar-based inventory, cruising, road construction, wood flow logistics, short and long-term strategic plans—from this modern and intuitive digital tool.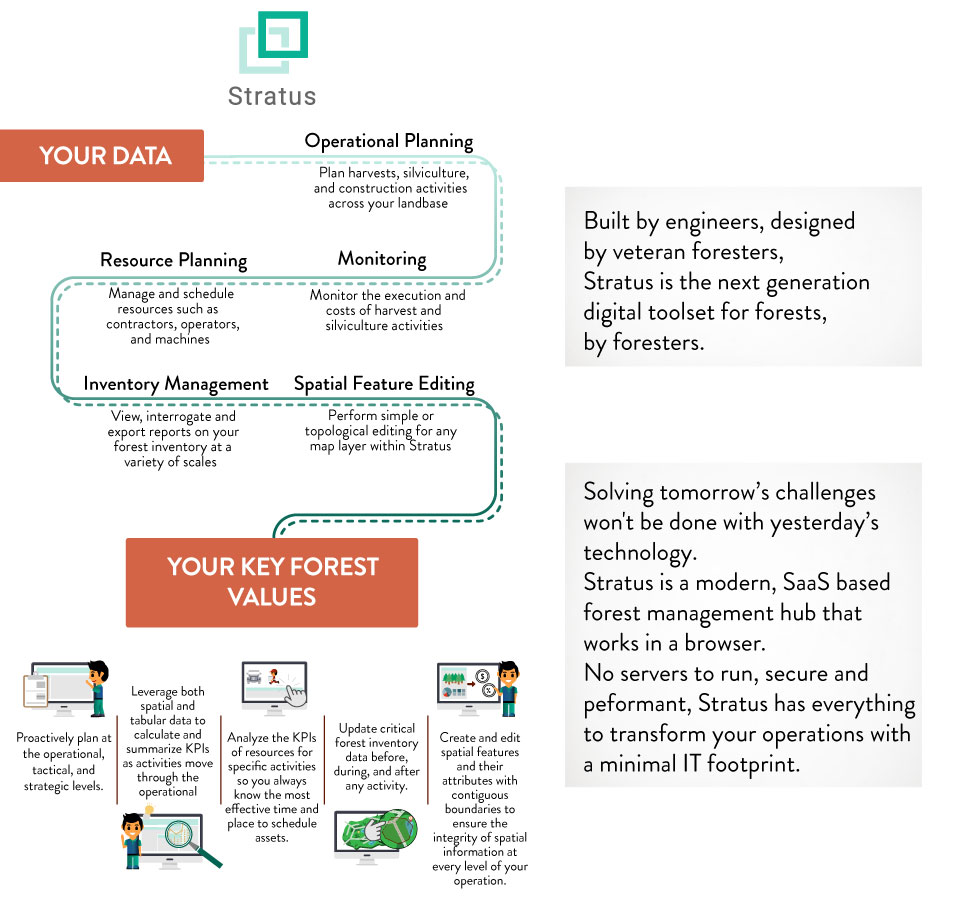 Contact us to learn more about Stratus. sales@soforest.com