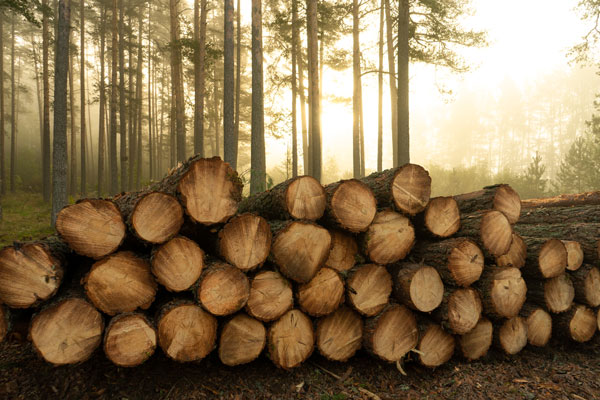 Foresters first. Technologists second.
Our team has degrees in forestry and computer science with a track record of success from imagery to inventory, for small and large organizations.
Using technology as a competitive edge for business is much more than pretty maps. With dramatic advances in technology over the past 15 years, there are new possibilities and new expectations from employees.
We provide a unique solution for foresters and wildlife biologists to support their everyday activities. By combining the best cloud computing systems into a single integrated platform, we can provide enterprise-level performance without the need for physical servers, all at an affordable cost. This approach also ensures that the technology is always relevant and up to date, thanks to the support of big global computing providers.
We strive to help others in our profession to work smarter and more efficiently through data-driven decisions. We don't try to support today's business needs with yesterdays obsolete technology – we offer proven technology which reflects current architectural standards which can be relied on for years to come.
Reach out to us:
Bainbridge, GA
305 West Shotwell Street
Bainbridge, GA 39819
(229) 246-5785
info@soforest.com
M-F, 8-5
Monticello, FL
2897 South Jefferson Street
Monticello, FL 32344
(850) 997-6254
info@soforest.com
M-F, 8-5
Enterprise, AL
103 Dixie Drive
Enterprise, AL 36330
(334) 393-7868
info@soforest.com
M-F, 8-5
Charlotte, NC
3726 School House Lane
Charlotte, NC 28226
(229) 246-5785
sales@soforest.com
M-F, 8-5
Hattiesburg, MS
7 Professional Pkwy, Ste 102
Hattiesburg, MS 39402
(228) 209-7731
info@soforest.com
M-F, 8-5
Columbia, SC
701 Gervais Street, Ste 150-#136
Columbia, SC 29201
(803) 807-3469
info@soforest.com
M-F, 8-5
Coeur d'Alene, ID
212 Ironwood Drive, Ste D#466
Coeur d'Alene, ID 83824
info@soforest.com
M-F, 8-5
"As we continue to adapt to growth and the demands of the technology world, it is imperative that we have the most advanced inventory software available. Milliken has found that in working with Southern Forestry Consultants and the introduction of Prism timber inventory software. With seamless GIS integration, we have created efficiencies in our inventory process that were not at our disposal before." Trip Chavis III, President and CEO

"Our cruises went from 17% below cut out on the old inventory system to within 2% using Prism!".

"A single version of the truth for our forest assets has reduced the number of steps in both inventory and harvesting business processes by at least 50%."

"What your team offers for commercial Cloud solutions is spot on, we need more of this approach with our agriculture tech providers".

"The Web GIS for Forestry allowed Shoeheel Land Management's team the ability to integrate all of our forestry data in one environment. Working from any location – and on any device – makes our team more efficient."

"Had we not worked with you all to move our forest technology to the commercial cloud, we would have been dead in the water for running our operations during several staff COVID19 quarantines."

"Prism is great, it's cutting our time to cruise in half."

Dibby, Inc, our family owned tree farm, has enjoyed a mutually beneficial relationship with Southern Forestry Consultants, Inc. over many years. In addition to the bidding process, marking, and cut / harvest operations, they have helped develop a comprehensive Stewardship Forest plan and realistic 5-10 year forecasts; provided professional insight on site preparation, species selection based on soil tests and historical results, as well as the benefits and timing of stand fertilization. SFC has seamlessly tailored our forestry goals to compliment and assist the overall property objectives related to recreation, environmental concerns, and merchantable timber. 

Our family has enjoyed and profited from our tree farm for several generations; SFC has been a critical part of the successful management of that asset and we look forward to a continued long-term relationship.

As an avid hunter and fisherman, and proud landowner, my property provides the opportunities to pursue my passions. Moreover, I want my investment to continually accrue value. SFC understands these multiple objectives, and implements management strategies that ensure the habitat is suitable for wildlife and the timber asset is healthy and gaining value. Through my relationship with SFC, my property has been molded into a profitable investment that can be fully utilized for recreation both now and for generations to come.