Carroll Discusses Landscape Management Planning at ATFS Leadership Conference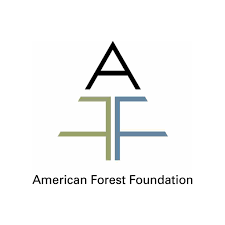 The American Forest Foundation (AFF) kicked off its annual American Tree Farm System (ATFS) National Leadership Conference in Louisville, Kentucky this week. Southern Forestry Consultants (SFC) and Wiregrass Ecological Associates (WEA) were excited to have Austin Carroll invited to speak during the conference on the future of landscape management plans in the ATFS. Landscape management plans are a growing, valuable tool to help navigate one of the biggest barriers to landowner forest management and forest certification, the management plan itself.
Mr. Carroll, a Registered Forester who led the development of the initial ATFS Landscape Management Plan (LMP) during the Florida panhandle pilot project, spoke during the session titled, Landscape Management Plans: Where to Next? He discussed lessons learned during the pilot project and how those lessons are being used to implement additional landscape plans throughout the country. SFC and WEA are currently working with AFF to lead the efforts for creating state-wide LMPs in Arkansas, Louisiana, South Carolina, and Florida. Through coordination with partners and stakeholders in each state, Mr. Carroll and the SFC/WEA team are developing this innovative tool to advance forest certification opportunities and encourage forest management.
Mr. Carroll, a partner at SFC and Vice-President at WEA, previously presented at this conference during 2017 when it was in Greenville, South Carolina. He holds a BS and MS from Mississippi State University in Forestry and Wildlife and Fisheries Science, respectively. He earned his MBA from the Warrington College of Business at the University of Florida. His work at WEA includes developing and creating landscape level biodiversity strategies for industrial forest resource companies to meet forest certification objectives.
###
The American Forest Foundation (AFF), is a forest conservation organization that works on-the-ground with family forest owners, partners and elected officials to promote stewardship and protect our nation's forest heritage. A commitment to the next generation unites our nationwide network of forest owners working to keep our forests healthy and producing the clean water, wildlife habitat and sustainable wood supplies that all Americans count on from forests. The American Tree Farm System® (ATFS), administered by AFF, is a sustainability program that provides family and private forest owners with support and tools to ensure their forests deliver the clean water, wildlife habitat and sustainable wood supplies all Americans count on. – https://www.forestfoundation.org/