Carroll Appointed to SAF Committee on Forest Policy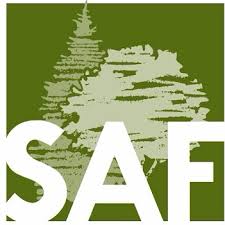 The Society of American Foresters (SAF) President John W. McMulty has appointed Austin D. Carroll to serve as a member of the SAF Committee on Forest Policy (CFP).  Founded in 1900 by Gifford Pinchot, the SAF is the national scientific and educational orgnization representing the forestry profession in the United States.  SAF has a 12,000-member community that has held true to its original objective to bring forestry and natural resources professionals together and keep them informed about the latest advances in forest science and management.  The CFP is an advisory group tasked with developing and revising SAF's national position statements, and advising the Society's Government Affairs and External Relations Team on legislative and administrative proposals. CFP members are selected based on their professional background and expertise from diverse and representative geographic areas and work in positions throughout the broad field of forestry.
Mr. Carroll, a partner at Southern Forestry Consultants and Vice-President of its environmental subsidiary, Wiregrass Ecological Associates, has been a member of SAF since 2001.  He holds a BS and MS from Mississippi State University in Forestry and Wildlife and Fisheries Science, respectively. He earned his MBA from the Warrington College of Business at the University of Florida.  Mr. Carroll has spent his career identifying and resolving natural and water resources management and policy issues, especially those in forestry and forested ecosystems.  Mr. Carroll's appointment to the SAF CFP will run through December 31, 2021.
###
The mission of the Society of American Foresters is to advance sustainable management of forest resources through science, education, and technology; to enhance the competency of its members; to establish professional excellence; and to use our knowledge, skills, and conservation ethic to ensure the continued health, integrity, and use of forests to benefit society in perpetuity. – www.eforester.org