The Web GIS for Forestry Solution helps forest asset managers across the southeast to meet increasing information demands.
Maps and treatment history for forest assets are essential to everyday forestry operations.
What if everyone on your team was looking at the same tracts, stands inventory and treatments wherever they were working?
Would it save time if everyone could get real time, consistent answers to operational questions from any device and from anywhere?
Would improved access to forest information reduce unnecessary trips or time spent tracking down information?
What if information on forest assets was no longer dependent on someone printing something off for you, or even computers and files in the office?
The Web GIS for Forestry solution solves many common forestry and natural resources challenges by:
Providing a single version of the truth for forest assets, accessible by all, anywhere, on any device and in real time.
Access of up to date maps, stands, and treatment history in smart device apps and a web browser
Fit for you needs with potential to eliminate software and complexity across your operations.
Providing a foundation to leverage innovations like Planet Labs imagery, Op Tracker or Prism.
The digital age is here, are your operations ready?
Elimination of confusion over which information is correct or up to date.
Identity based access to all content from anywhere work is being done.
Built on industry leading technology for continued function over the long term and reduced risk of obsolescence.
Secure, backed up in the Azure cloud to exceed IT best practices for information management.
See what's possible with The Web GIS for Forestry solution: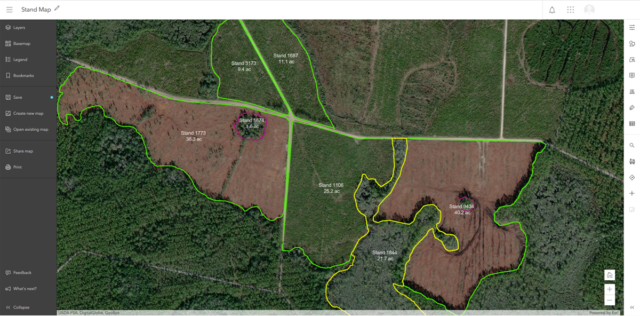 Web GIS for Forestry Editions to fit Operations of all Sizes:
Lite: Just the basics in the ArcGIS Platform with web layers, maps, and basic data model complexity for under 5 users.
Essentials: Full relational database with update automation, mobile and web apps and custom reporting.
Essentials Plus:  Essentials and integration to legacy other systems, advanced user database access, timber depletion and enhanced security.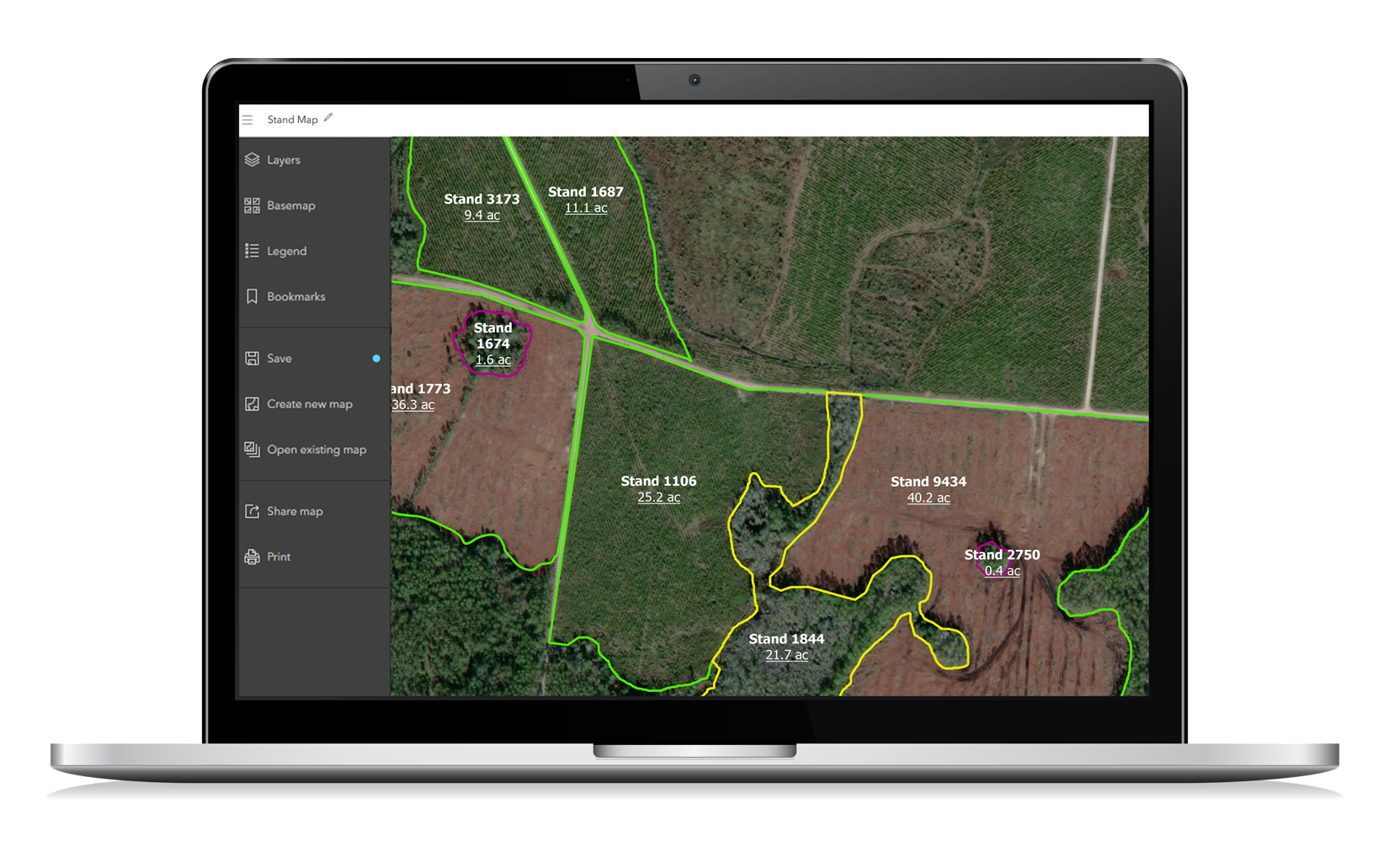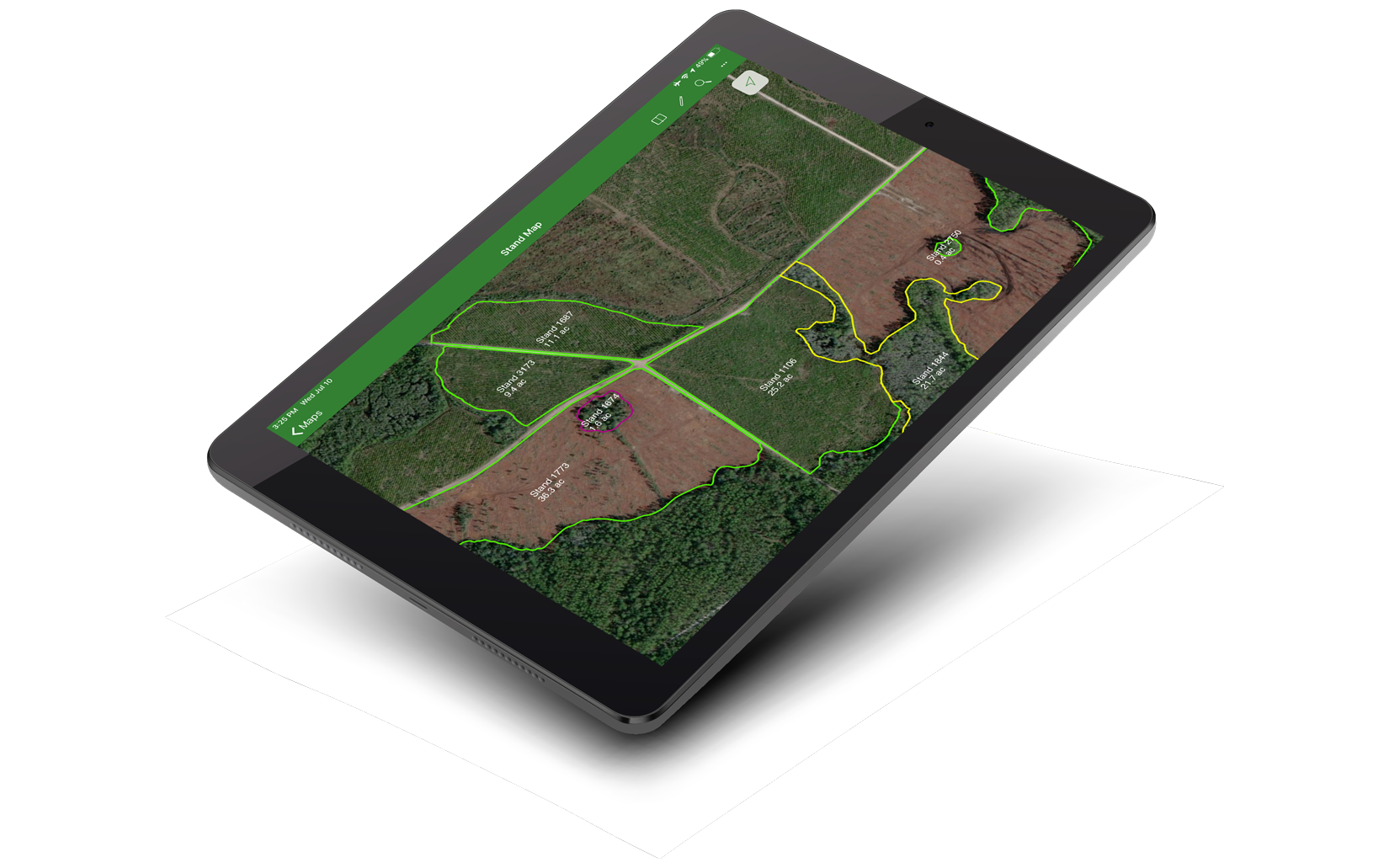 Web GIS for Forestry Data Sheet
Overview of what's included with the Web GIS for Forestry:
Short video of Planet Labs Imagery for harvest monitoring and fast mobile access:
Short video of Planet Labs Imagery in ArcGIS Pro using tract data from the Web GIS for Forestry offering: